Keynote 1:
Moving Forward in Reverse: New Directions for Web and Wireless GIS
Abstract:
In this keynote I would like to propose two problems to the W2GIS community, that could provide new directions for future research. Both have in common that they explore – literally speaking -untypical paths normally not taken. In the age of mobile communications and social media, users are connected to interact with other people, and often obliged to be socially active as web and wireless technology drives to connect us. We harness the technology for the opposite use: helping people to avoid company instead of encouraging interaction. We have developed the concept of an asocial hiking application (app), in which users can generate routes that avoid meeting other people.
In addition i will also introduce the problem of space usage rules (SURs) mining and mapping. Our recent work has identified the lack of SUR data – e.g. "no smoking", "no campfires" – as an important limitation of location-aware technologies that presents risks to user safety and the environment. This work has also outlined the potential of SUR-enabled location- aware applications, for example a website that can generate routes to avoid "no dogs" areas for people who want to walk their dogs and, here in Grenoble, an app that can suggest alternatives for people who want to fly their toy drones or similar problems. In the second part of this talk i will present a vision based approach to mine these SURs automatically from geotagged images from the web.
Invited Speaker: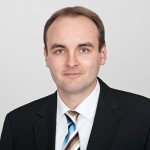 Johannes Schöning (www.johannesschoening.de) is a professor of computer science with a focus on HCI at Hasselt University, working within the Expertise centre for Digital Media (EDM) – the ICT research Institute of Hasselt University. In addition, he is a visiting lecturer at UCL London within the Intel Collaborative Research Institute for Sustainable Cities. His main research interests are new methods and interfaces to navigate through spatial information. In general Johannes Schöning is developing new intelligent user interfaces that help people to solve daily tasks more effectively. Before taking over the faculty position in Hasselt he worked in industry and at the German Research Centre for Artificial Intelligence DFKI in Saarbrücken from 2009 to 2011. During that time Mr. Schöning received a PhD in computer science at the Saarland University in 2010 and a Master in Geoinformatics at the University of Münster at the Institute for Geoinformatics in 2007. His research and work was awarded with several prices and awards, such as the ACM Eugene Lawler Award or the Nokia Innovator Award.
————
Keynote 2:
Internet Geographies: Data Shadows and Digital Divisions of Labour
Abstract:
Digital information is the raw material for much of the work that goes on in the contemporary global economy, and there are few people and places that remain entirely disconnected from international and global economic processes. As such, it is important to understand who produces and reproduces, who has access, and who and where are represented by information in our contemporary knowledge economy. This talk discusses inequalities in historical information geographies, before moving to examine the Internet-era potentials for new and more inclusionary patterns. It concludes that rather than democratizing platforms of knowledge sharing, changing connectivities appear to be enabling a digital division of labour in which the visibility, voice and power of the North is reinforced rather than diminished.
Invited Speaker:

Mark Graham (http://www.oii.ox.ac.uk/people/graham/) is an Associate Professor and Senior Research Fellow at the OII, a Research Fellow at Green Templeton College, and an Associate in the University of Oxford's School of Geography and the Environment. He has published articles in major geography, communications, and urban studies journals, and his work has been covered by the Economist, the BBC, the Washington Post, CNN, the Guardian, and many other newspapers and magazines. He is an editorial board member of Information, Communication, and Society, Geo:Geography, Environment and Planning A, and Big Data & Society. He is also a member of DFID's Digital Advisory Panel and the ESRC's Peer Review College. In 2014, he was awarded a European Research Council Starting Grant to lead a team to study 'knowledge economies' in Sub-Saharan Africa over five years. This will entail looking at the geographies of information production, low-end (virtual labour and microwork) knowledge work, and high-end (innovation hubs and bespoke information services) knowledge work in fifteen African cities.